Keith Monks Cleaning Machine

The Keith Monks machine is a tried and tested product and is used by broadcasting authorities and record libraries all over the world.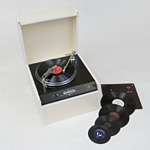 Isopropol alchohol is NOT used in this cleaning procedure.
Only 12 single records and LPs can be catered for using this machine.
We are not able to cater for 7 inch singles or 78s (shellac records).

Records are cleaned using a mixture of industrial alcohol and distilled water and the surface / grooves are scrubbed with a nylon brush.

The suction arm then traverses across the record removing dirt, static charge and, more importantly, all traces of liquid, leaving the record completely dry, as well as clean.


How it works! In Depth!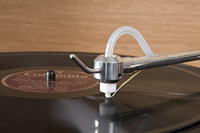 Fig.1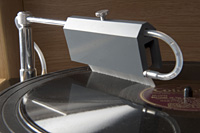 Fig.2


What They Say!

"State of the art" and "Accessory of the decade" by Absolute Sound Magazine.

Experts widely agree "The most effective way of cleaning records".



How much does it cost!

The cost for each 12 inch record or LP is 2.00ukp and the service includes a new polylined inner sleeve as standard.
We return the original inners to you with the cleaned records at an agreed cost.
Audio fidelity inner sleeves are available if you prefer - price on application.

We do need advanced notice before collections are sent.

Collection and delivery could be arranged for an agreed price - please feel free to discuss this and any other issue beforehand.



Cleaning Demo Video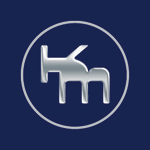 See the process first hand!